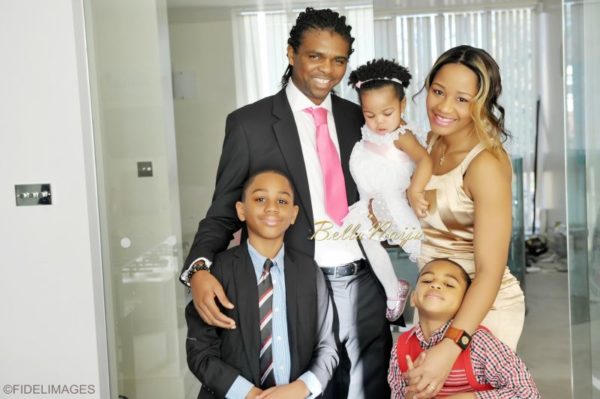 Aww, Kanu Nwankwo has got the most beautiful family!
We just found these family photos of the Nigerian football legend - the photos were taken last year Januray, during the christening ceremony of their beautiful daughter Pinky Amarachi Kanu Nwankwo in Hadley Wood, London, UK.
Kanu and 26 year old wifey, Amarachi tied the knot in 2004 and welcomed Pinky in February 2012.
Amarachi, Pinky and her two older brothers were all beaming at the ceremony.